1:30pm to 3:00pm 17th Jun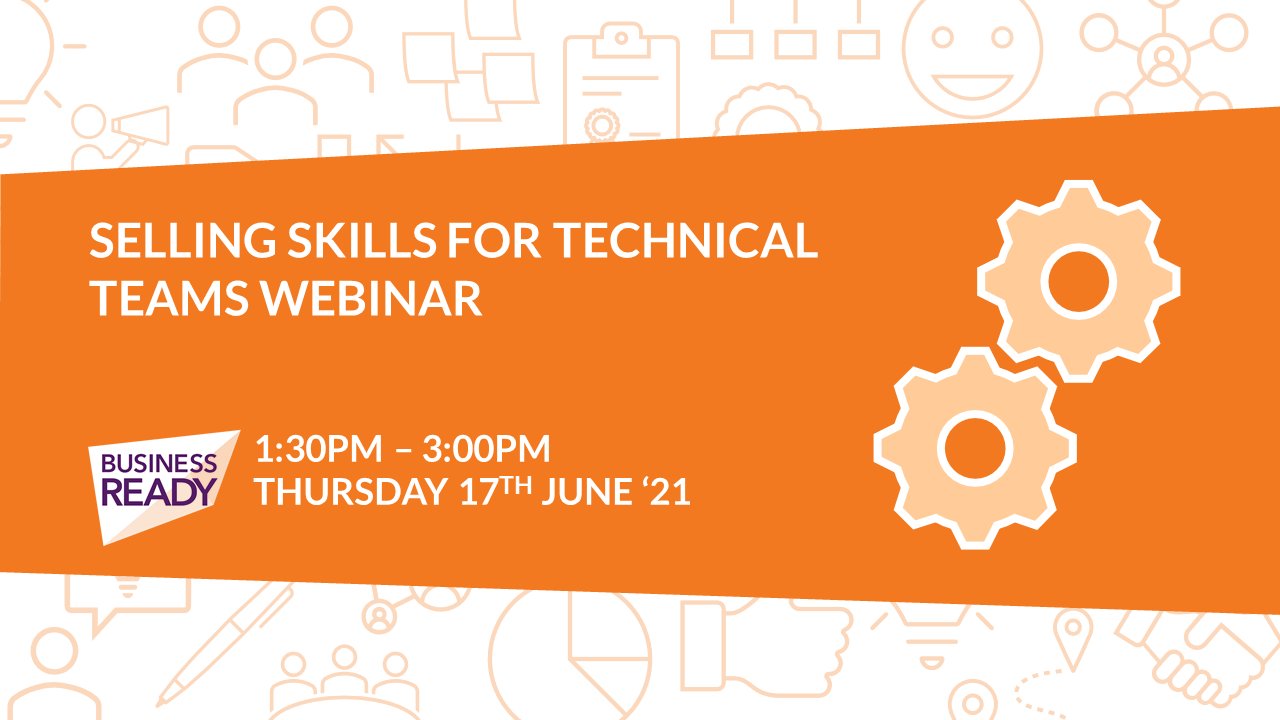 This webinar will provide practical selling tools and approaches for technical teams who are moving into a sales role for the first time.
---
Topic: Selling Skills for Technical Teams
Date: Thursday 17th June 2021
Time: 1:30pm – 3:00pm
Register on Eventbrite: https://www.eventbrite.co.uk/e/selling-skills-for-technical-teams-webinar-tickets-152502381729
---
This course will include:
Choosing your customers
Understanding buying processes
Presenting your product or service
Making phone calls
Negotiating
Managing sales opportunities
---
New knowledge and skills in the following areas:
How to decide if a customer is right for your business
How to deal with time wasters
How to use marketing to make sales easier
How to make the selling process more efficient
How to get an order
---
Eligibility
These workshops are delivered as part of the Business Ready programme to support tech based and knowledge intensive small businesses, with high growth potential based in the Coventry & Warwickshire LEP area.
This project is part funded by the European Regional Development Fund, forming part of the CW Business: Start, Grow and Scale Programme.