Enterprise Centre, Wellesbourne Campus, CV35 9EF
1:15pm to 4:30pm 25th Mar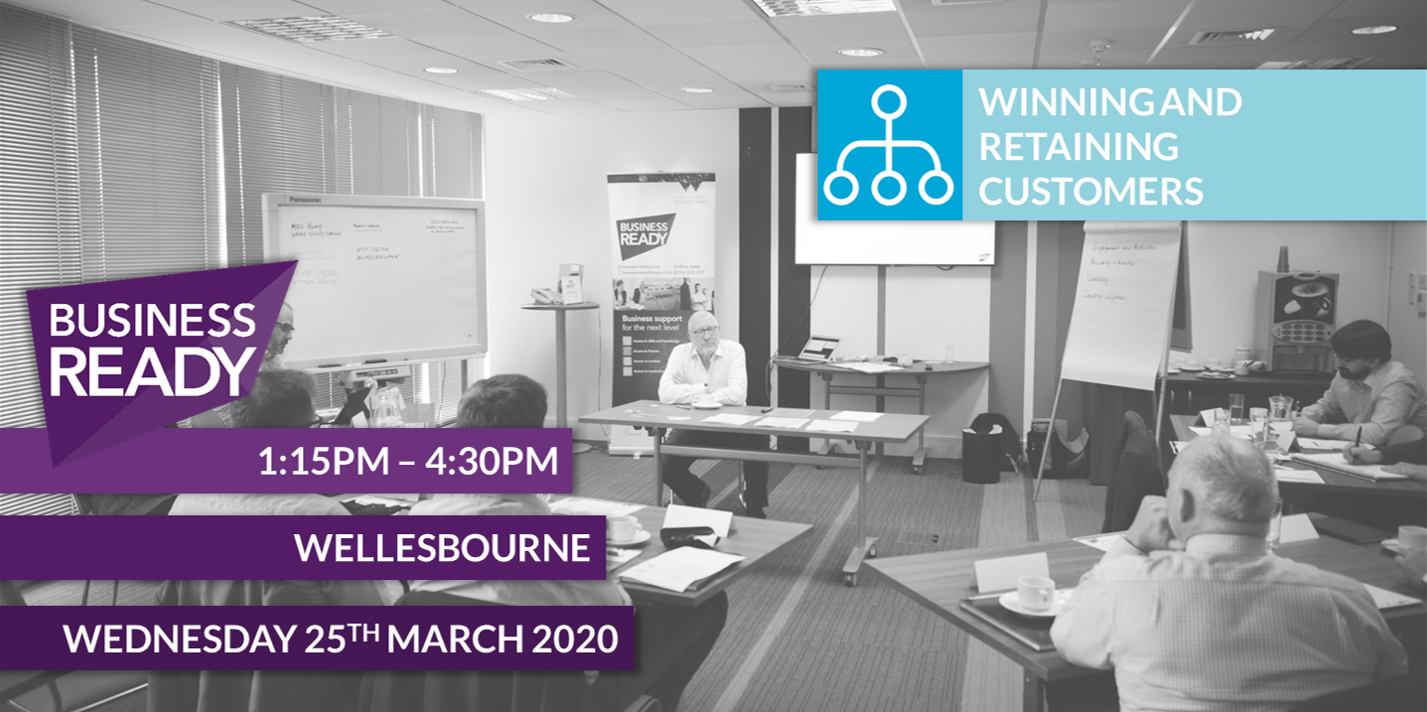 It is with regret that we have taken the decision to postpone the Business Ready workshops planned for Wednesday 25th March at Wellesbourne.  It is our intention to reschedule, but that date has yet to be determined, and is dependent upon the progress of events.
This decision was taken after careful consideration, and in relation to the escalating Covid-19 situation; therefore, we feel it is the responsible next step to postpone any non-essential face-to-face meetings until further notice.
---
The workshop examines why customers buy from you, what sorts of people make the best customers, how prospects are guided from not knowing you to becoming a customer and how to retain customers once they are won over.
---
What: Winning and Retaining Customers
When: Wednesday 25th March, 1:15pm – 4:30pm
Where: Enterprise Centre, Wellesbourne Enterprise Park, Wellesbourne Campus, Wellesbourne, CV35 9EF
---
Using third party examples attendees are asked to work on their own business examples – alone, in pairs and in groups and provide feedback from their deliberations to the room. Key points will be drawn out and emphasised by the facilitator.
---
Eligibility
These workshops are delivered as part of the Business Ready programme to support tech based and knowledge intensive small businesses, with high growth potential based in the Coventry & Warwickshire LEP area.
This project is part funded by the European Regional Development Fund, forming part of the CW Business: Start, Grow and Scale Programme.