Online
1:30pm to 3:00pm 14th Jun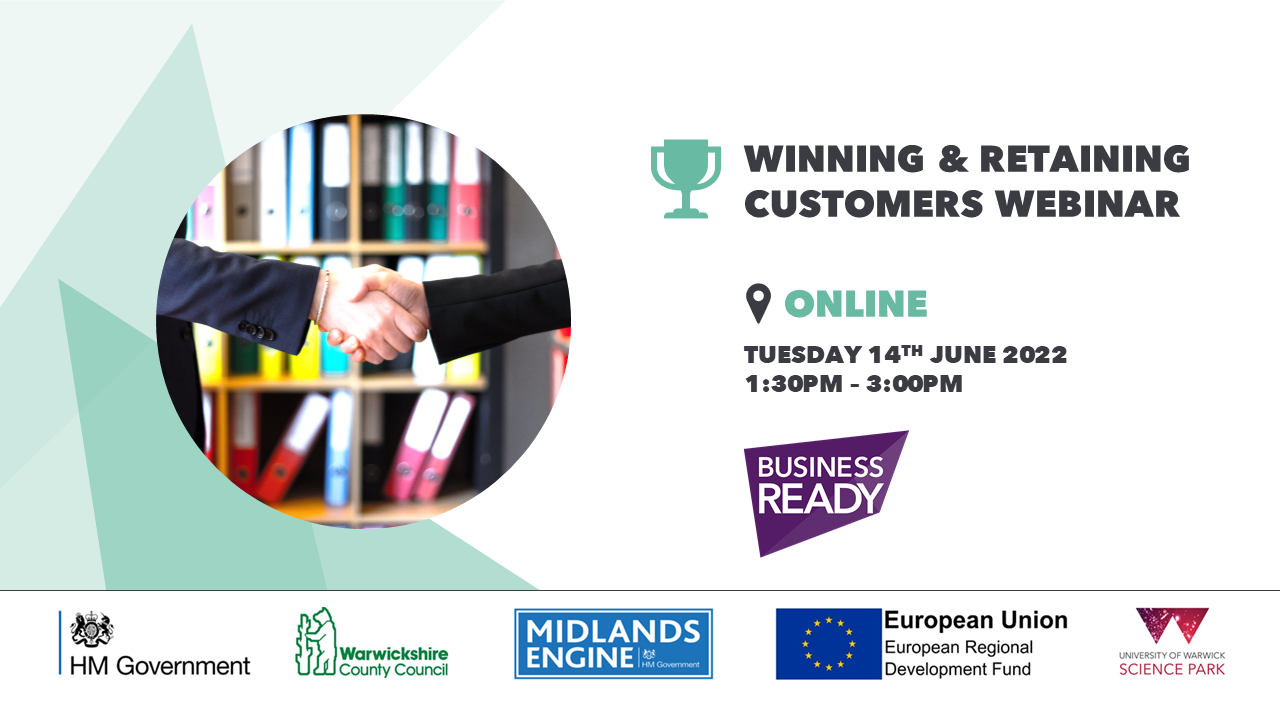 To some it seems to come easy, to others it feels like an elusive mystery. The truth is winning and retaining customers is generally a hard won battle.
This highly interactive webinar reveals that although there is no quick fix to consistently winning and retaining customers, there are proven techniques and processes for doing so.
---
Topic: Winning and retaining customers
Date: Tuesday 14th June 2022
Time: 1:30pm – 3:00pm
ONLINE VIA Zoom
Register on Eventbrite: https://www.eventbrite.co.uk/e/winning-and-retaining-customers-webinar-tickets-320542891417
---
You will reflect on your own current activity and debate the possibilities with businesses from various sectors who are also keen to grow.
We will examine your proposition, ideal customers, sales process and the journey your prospects and customers take.
You will leave with the framework to plan and operate your own sales, marketing, retention and referrals.
A framework that can be monitored and adjusted to improve results and achieve desired growth.
---
Eligibility
These workshops are delivered as part of the Business Ready programme to support tech based and knowledge intensive small businesses, with high growth potential based in the Coventry & Warwickshire LEP area.
This project is part funded by the European Regional Development Fund, forming part of the CW Business: Start, Grow and Scale Programme.