The Slate, Coventry, UK
8:00am to 5:00pm 10th Jul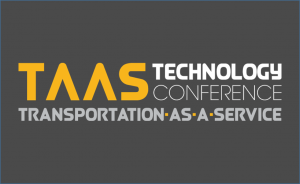 Transportation-as-a-Service (TaaS) Technology Conference is a new two-day global conference and exhibition dedicated to covering the key topics of the Connected & Autonomous Vehicles (CAV) and TaaS industry and it will take place on July 9th and 10th 2018, The Slate, Coventry, UK.
The TaaS Technology Conference will bring together international experts for two days of in-depth discussions and exhibits focused on the opportunities and challenges of a mobility future that leverages CAVs and TaaS technologies.
This international conference is being organised with our partners Coventry City Council, Coventry University, and WMG at the University of Warwick. All 3 are working on a number of national and international projects focusing on CAVs and future mobility.
---
Find out more here: https://taas.technology/