9:30am to 12:30pm 23rd Feb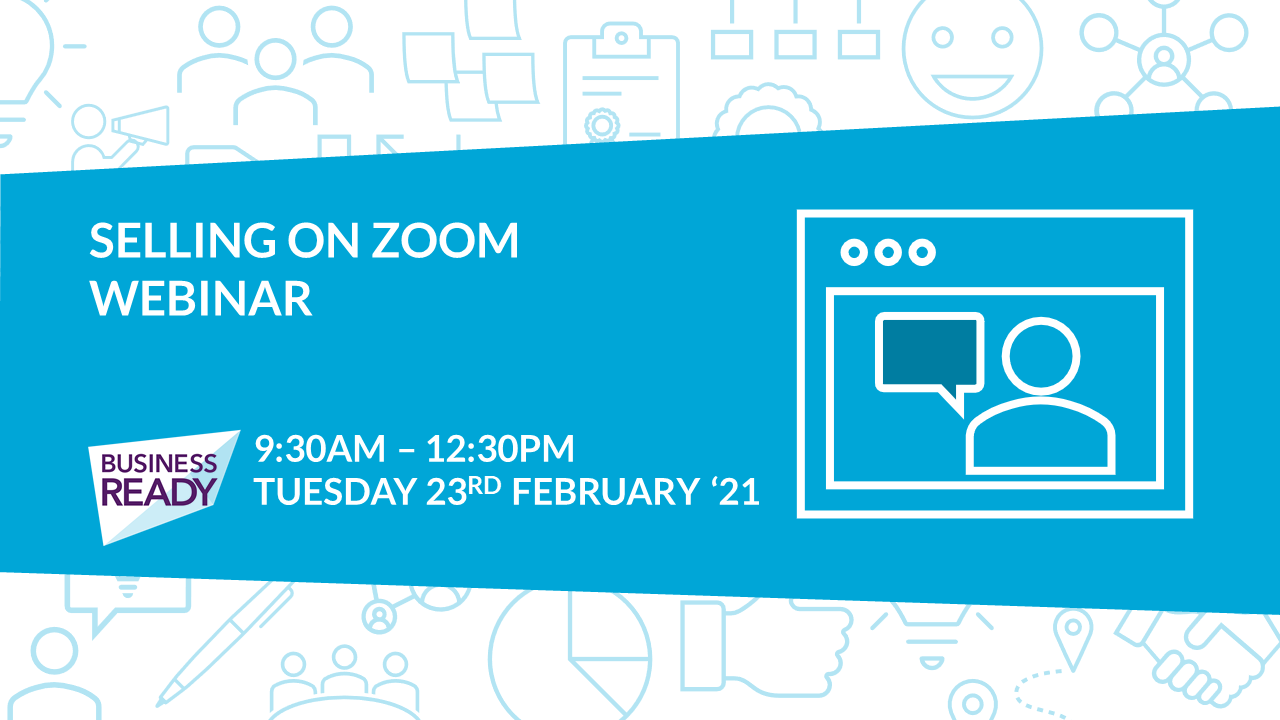 Making B2B sales is frequently a combination of relationship, customisation, and adaptation. Not everything your customers need can be bought with a click and delivered by courier. They need you, your service, your expertise. You may be used to making a pitch but doing it online and improving through feedback – you will get that here. Prepare for your next big customer.
---
What: Selling on Zoom Webinar
When: Tuesday 23rd February 2021, 9:30am – 12:30pm
Register on Eventbrite: https://www.eventbrite.co.uk/e/selling-on-zoom-webinar-tickets-139641965879
---
Agenda
• Online is new normal.
• Making good first impressions
• Zoom tools for maximum impact – breakouts, polls, invites.
• Refining your Sales message
• Zooming beyond the presentation – building relationships
• Practice makes almost perfect – feedback & development
---
Eligibility
These workshops are delivered as part of the Business Ready programme to support tech based and knowledge intensive small businesses, with high growth potential based in the Coventry & Warwickshire LEP area.