Online via Zoom
9:30am to 11:30am 7th Mar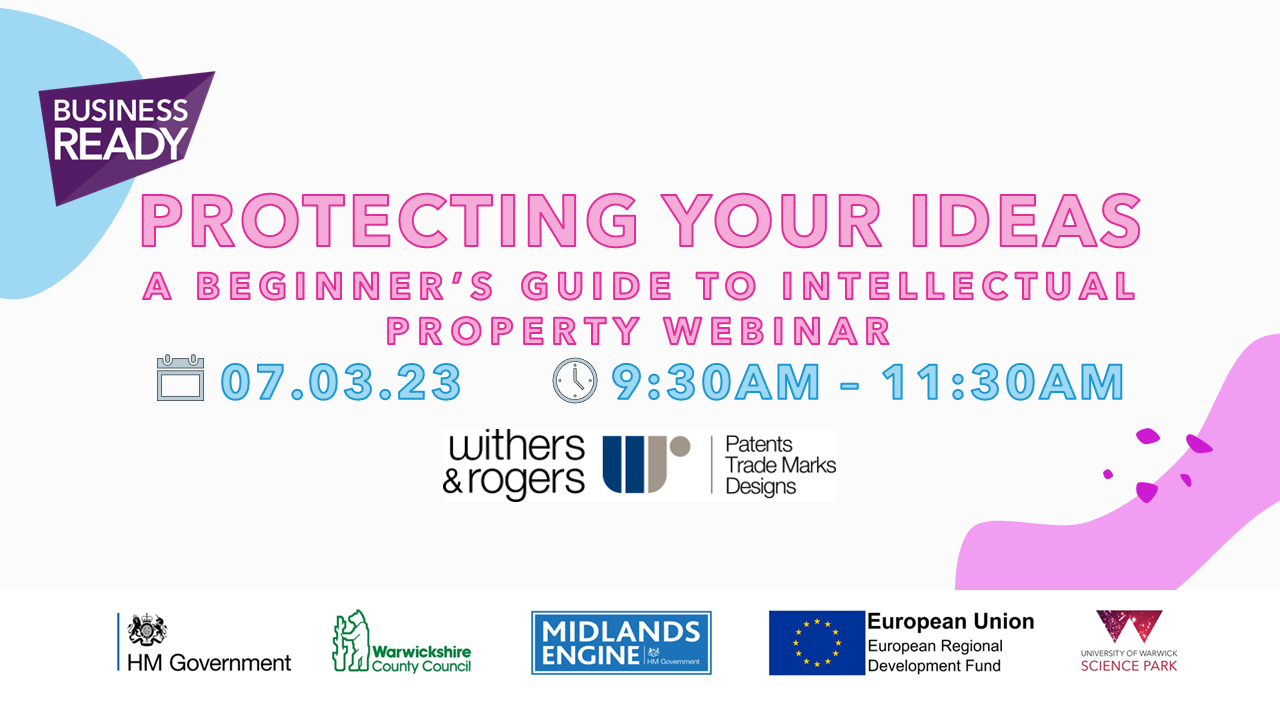 Knowing what and how to protect your business from competitors copying your business and it's ideas and products is often key to the success of your business.
The workshop will discuss all aspects of Intellectual Property (IP) and how to protect your company's IP.
Topic: Protecting your ideas – a beginner's guide to intellectual property
Date: Tuesday 7th March 2023
Time: 9:30am – 11:30am
Delivery Method: Online via Zoom
Register on Eventbrite: https://www.eventbrite.com/e/protecting-your-ideas-beginners-guide-to-intellectual-property-webinar-tickets-469059538707
IP refers to creations of the mind, such as inventions; literary and artistic works; designs; and symbols, names and images used in commerce.
Topics of the workshop include:
Patents
Trademarks
Designs
Copyright
What are they, what do they protect, how does your company obtain them, how long to they last?
IP is often the most valuable asset a company has. It is important you know how to protect it.
David Elsy is a Partner in the Warwick office of patent and trademark attorneys, Withers & Rogers LLP. He has over 30 years' experience helping companies protect their inventions and other rights through the use of patents, trademarks, designs and copyright. David will cover such topics and will be happy to answer questions you have as the talk and workshop progresses.
Eligibility
These workshops are delivered as part of the Business Ready programme to support tech based and knowledge intensive small businesses, with high growth potential based in the Coventry & Warwickshire LEP area.
This project is part funded by the European Regional Development Fund, forming part of the CW Business: Start, Grow and Scale Programme.