1:30pm to 3:00pm 13th Oct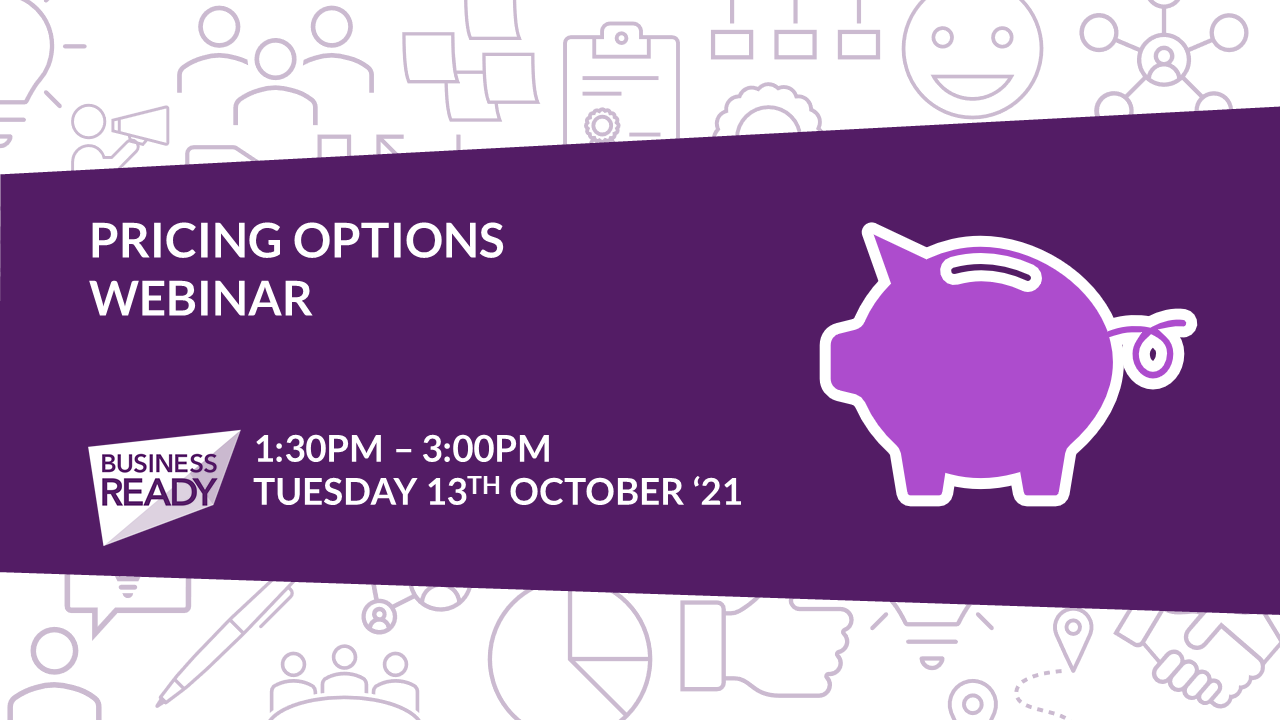 Pricing is very subjective and difficult to get right. In this session we consider the psychology and practical aspects of pricing. So, if you are looking to review your prices or introduce new products or services and are unsure how to price them this session should give you some ideas as to the options available.
---
Topic: Pricing Options
Date: Tuesday 13th October 2021
Time: 1:30pm – 3:00pm
Location: Online
Register on Eventbrite: https://www.eventbrite.co.uk/e/pricing-options-webinar-tickets-181647912797
---
Agenda
Price and Sacrifice The session opens by considering the psychological aspects of pricing both from a supplier and customer perspective and consider its role in decision making. So let's start off with the fundamentals as you will already have an intimate knowledge of the offering and your customers. We consider the benefits and selling points very much from a customer perspective to cement the unique selling proposition.
Pricing Options There are a number of alternative pricing options and here we are introduced to these and will consider their application to your business. Emerging pricing models will be discussed and how they are being used.
Pricing and the Product Lifecycle Pricing strategies may become more or less relevant depending on whether your offering is new to market or scaling up to become more mainstream.
Price Rises We conclude the session by considering the process to increase prices leading to higher profitability. We also consider how to protect against losing customers.
---
Eligibility
These workshops are delivered as part of the Business Ready programme to support tech based and knowledge intensive small businesses, with high growth potential based in the Coventry & Warwickshire LEP area.
This project is part funded by the European Regional Development Fund, forming part of the CW Business: Start, Grow and Scale Programme.