Online
1:30pm to 4:30pm 23rd Mar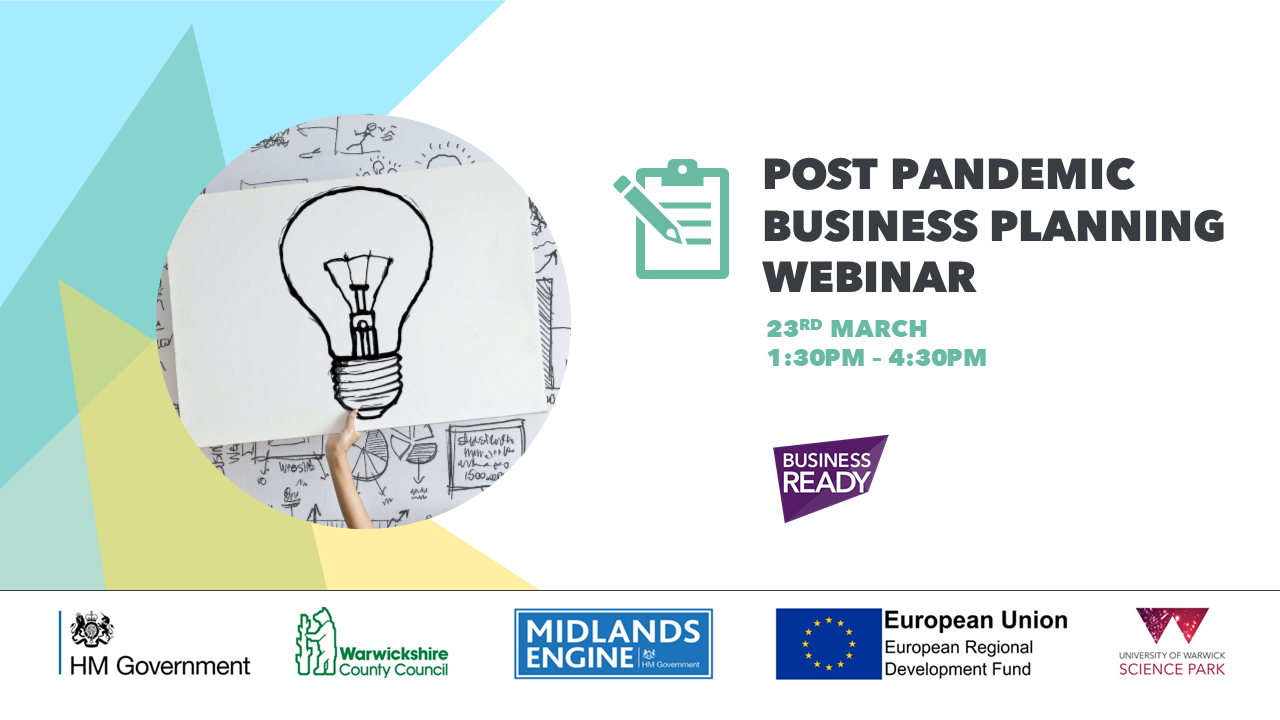 It is not 2019, and business will not be going "back to normal". How do you adapt to the coming challenges of 2022 and beyond? The answer – have a plan. The best plan will be one that is put into action, not just looks good. This interactive workshop will take you through the key business planning tools and share a well proven model to help you develop your business plan. From this you will be able to enhance it for everyday use, and for sharing with investors and lenders.
---
Topic: Post Pandemic Business Planning
Date: Wednesday 23rd March 2022
Time: 1:30pm – 4:30pm
Register on Eventbrite: https://www.eventbrite.co.uk/e/post-pandemic-business-planning-webinar-tickets-256001235587
---
This workshop will require you to get to work with your plan and show you how to prepare it. We use a flexible format to enable you to determine the key actions required that will lead you towards your vision for your business – whatever challenge comes next.
By then end of this workshop you will be able to:
Use some key planning tools to set your scene
Consider the 5 key words in your business plan
Define the objectives in each area
Consider your targets and vision
Describe some of the actions you must take
Write a one-page business plan
---
Eligibility
These workshops are delivered as part of the Business Ready programme to support tech based and knowledge intensive small businesses, with high growth potential based in the Coventry & Warwickshire LEP area.
This project is part funded by the European Regional Development Fund, forming part of the CW Business: Start, Grow and Scale Programme.