1:30pm to 2:30pm 15th Mar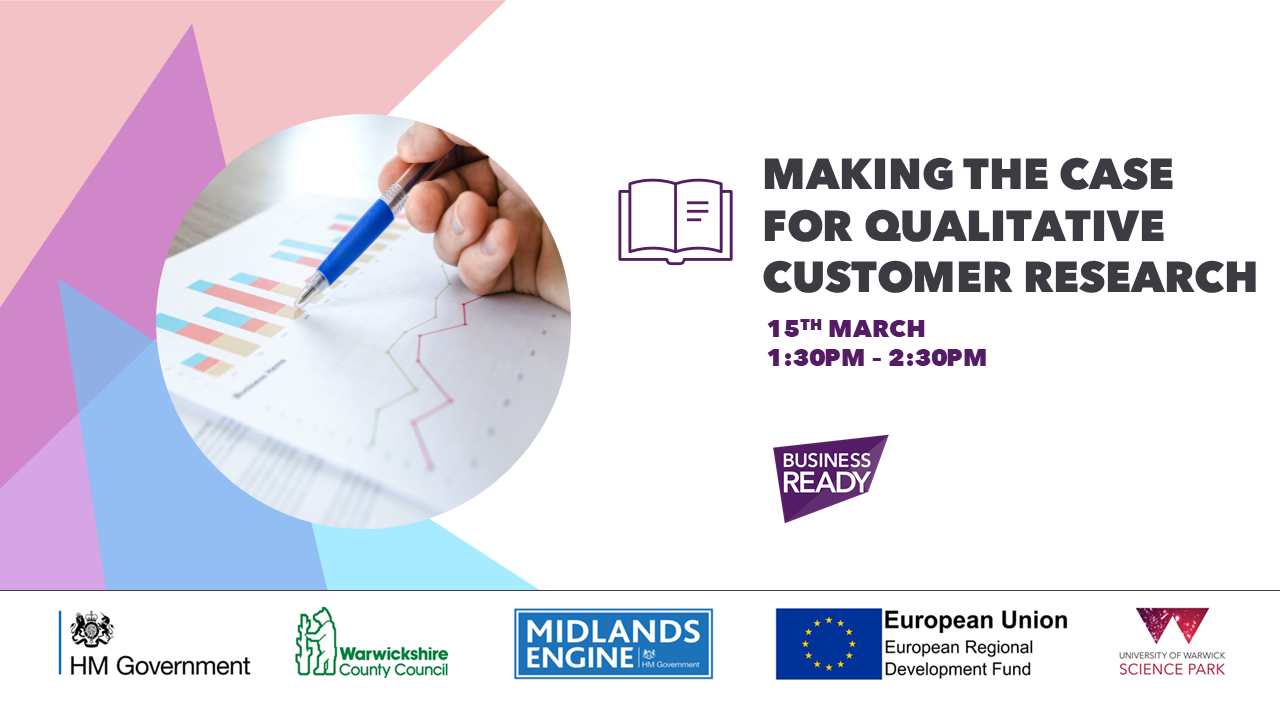 The truth about your business is what people say about it when you are not in the room. But how to find that out? How to get honest answers? How to use those answers to your benefit.
---
Topic: Making the case for Qualitative Customer Research
Date: Tuesday 15th March 2022
Time: 1:30pm – 2:30pm
Register on Eventbrite: https://www.eventbrite.co.uk/e/making-the-case-for-qualitative-customer-research-webinar-tickets-255117672827
---
This workshop examines the direct and indirect benefits of conducting independent customer research. How these benefits provide a strong case for investing in customer research. And how to go about conducting research to get the most valuable information.
Rob Harrison will draw on his 3 decades of experience in marketing services and on his foundations for this from a degree in Social Anthropology and a post graduate diploma in Advertising and Marketing.
---
Eligibility
These workshops are delivered as part of the Business Ready programme to support tech based and knowledge intensive small businesses, with high growth potential based in the Coventry & Warwickshire LEP area.
This project is part funded by the European Regional Development Fund, forming part of the CW Business: Start, Grow and Scale Programme.