9:00am to 10:30am 13th May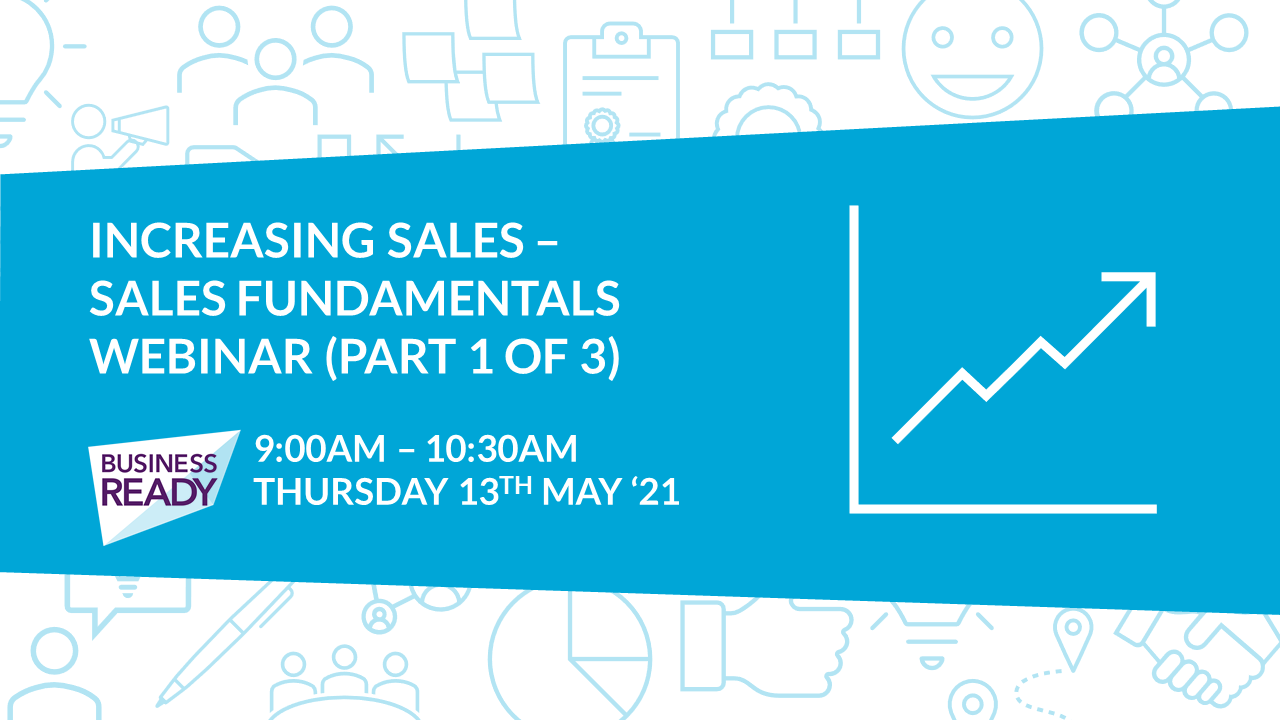 In the Sales Fundamentals workshop, we look at what steps need to be taken internally, before looking outwards to scale up and increase sales. A step often neglected, in this workshop, we'll consider ways of increasing sales and income from existing customers.
---
Topic: Increasing Sales – Sales Fundamentals
Date: Thursday 13th May 2021
Time: 9:00am – 10:30am
Register on Eventbrite: https://www.eventbrite.co.uk/e/increasing-sales-sales-fundamentals-webinar-part-1-of-3-tickets-151607290487
---
Agenda – Part 1
Are more sales really what you need? Here, we'll examine whether your business can handle more sales and still deliver the level of service your customers expect. And if not, what are your alternatives?
Plugging the leaky bucket: One of the easiest ways for a business to increase revenue is to spot the gap sabotaging their sales and referrals. In this workshop we'll look at strategies to identify the gaps, including assessing your calls to action (CTAs), listening to customer feedback, and mapping and testing the customer journey to see how easy it is and where the risk points are.
Investing in your existing customers: Are you selling the right thing, and are there opportunities to sell more with no or little effort? Investing in and selling more to existing customers is an easy way to secure more revenue as you already have a relationship with them. A knock-on implication for continually delighting your customers is a higher level of referrals. In this workshop, we'll explore ways to identify opportunities through research and listening to your customers to find out what they want.
Capacity to charge more: Increasing turnover by eliminating your worst customers can also help with growth. Do your customers value what you do? Can you charge more? Raising prices is a delicate balance which needs managing correctly. Increasing prices while not meeting customer expectations could prompt them to look elsewhere. This workshop will equip you to evaluate the value you provide to customers. Based on this, you can decide whether you need to make changes (e.g. improving customer service) before rolling out price changes.
---
Eligibility
These workshops are delivered as part of the Business Ready programme to support tech based and knowledge intensive small businesses, with high growth potential based in the Coventry & Warwickshire LEP area.
This project is part funded by the European Regional Development Fund, forming part of the CW Business: Start, Grow and Scale Programme.