9:30am to 12:30pm 28th Oct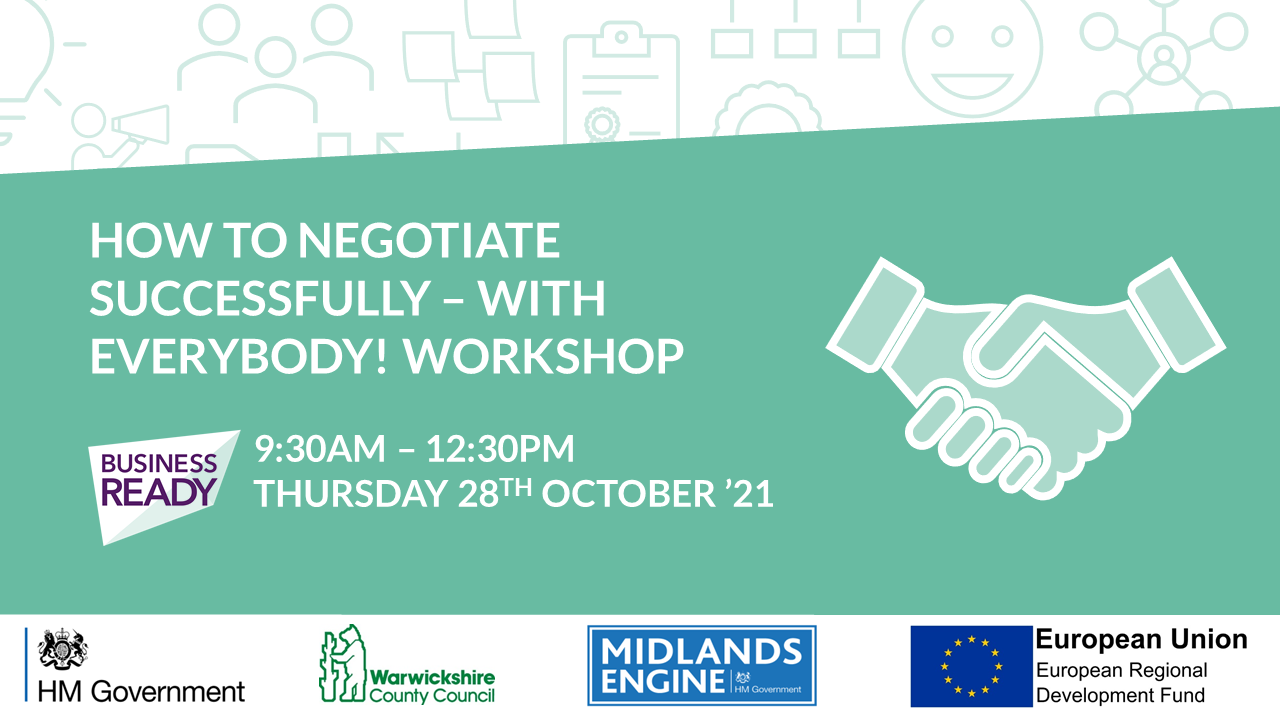 We negotiate all the time – often at some stage most days – with colleagues at work, other organisations, our children, partners and friends. Principled and 'win/win' negotiation is not difficult to achieve, but to be successful, it requires a clear process with specific skills.
---
Topic: How to negotiate successfully – with everybody!
Date: Thursday 28th October 2021
Time: 9:30am – 12:30pm
Location: Online
Register on Eventbrite: https://www.eventbrite.co.uk/e/how-to-negotiate-successfully-with-everybody-workshop-tickets-185650695227
---
This workshop has a clear focus on practical methods and personal skills. We explore:
The negotiating skills you need to understand and be able to employ:
Developing information
Maintaining focus and refocusing a discussion
Being creative
The personal skills you need to develop:
Congruent body language
Expert questioning
Positive listening
The negotiation process to follow:
Preparation and agenda
Establishing climate
Problem definition and solution
Agreement and completion
---
Eligibility
These workshops are delivered as part of the Business Ready programme to support tech based and knowledge intensive small businesses, with high growth potential based in the Coventry & Warwickshire LEP area.
This project is part funded by the European Regional Development Fund, forming part of the CW Business: Start, Grow and Scale Programme.