University of Warwick Science Park, Coventry, CV4 7EZ
1:00pm to 3:30pm 7th Mar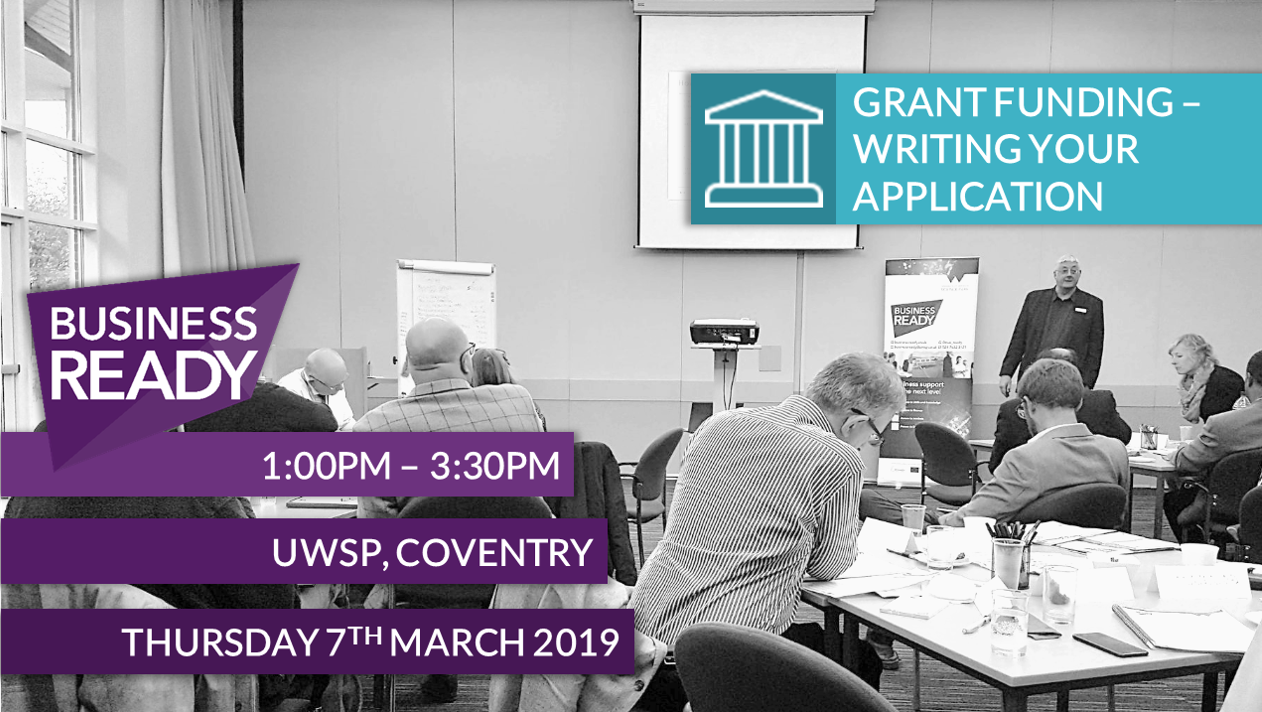 Grant funding can support your business to make a purchase or develop a project that might otherwise not be financially affordable.
This workshop will provide guidance on writing a grant funding application that has the best chance of success.
---
What: Grant Funding – Writing your Application
When: Thursday 7th March, 1:00pm – 3:30pm
Where: University of Warwick Science Park, The Venture Centre, Sir William Lyons Road, Coventry, CV4 7EZ
How to Book: Book through Eventbrite
---
Learning Objectives
On completion of the workshop participants should have a good understanding of:
• How you go about writing a successful grant application
• What the reasons are that an application might be rejected
• What are the things you need to consider in making an application
• How to simplify the process
---
Booking
Please sign up using the link below, and feel free to pass this onto internal colleagues and external contacts.
Book on Eventbrite https://www.eventbrite.co.uk/e/grant-funding-writing-your-application-registration-55015139764 or contact businessready@uwsp.co.uk or 024 7632 3121
---
Eligibility
These workshops are delivered as part of the Business Ready programme to support tech based and knowledge intensive small businesses, with high growth potential based in the Coventry & Warwickshire LEP area.
This project is part funded by the European Regional Development Fund, forming part of the Coventry & Warwickshire Business support programme.