Rugby, UK
9:00am to 1:00pm 21st Sep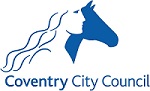 The Coventry and Warwickshire Green Business Programme (part of Coventry City Council) supports small to medium sized businesses (SMEs) in Coventry and Warwickshire save energy, cut costs and make the most of low carbon opportunities. A series of free workshops in the region have been developed to help SME companies learn how to identify and implement opportunities to reduce energy costs and make the most of the Green Business Funding and Grant Programme.
The workshops will be practical and interactive and led by the Green Business Programme Manager, Sarah Watson. Delegates will find out how to source grants and support for energy efficiency within their organisations which is part financed by the ERDF. They will find out about free energy audit's and/or the provision of grants up to 30% dependent upon location and is an SME of up to 249 employees.
---
What: Energy Saving and Low Carbon Workshops
When: Friday 21st September – 9:00am – 1:00pm
Where: Rugby, UK
How to book: Book through Eventbrite
---
Workshop Objectives
• Discuss the business case for making energy savings and reducing carbon
• Review your organisation's energy use
• Find out how you can reduce your energy consumption and your bills
• Employee engagement and changing behaviours
• Develop your own organisations energy saving action plan
• Discover the benefits of going green for business growth
---
You will meet other organisations with similar interests, gain new knowledge and skills, and create your own Action Plan. After the workshop, further support and guidance will be given by the Green Business Programme, to help you implement your plan and quantify your energy and cost savings.
Refreshments throughout the day and a buffet lunch will be provided.
---
Eligibility
This event is funded by the ERDF Green Business Programme and as such only eligible organisations who are SMEs based in Coventry and Warwickshire are able to attend.
---
Book on Eventbrite: https://www.eventbrite.co.uk/e/energy-saving-and-low-carbon-workshops-registration-48273401042