1:30pm to 3:00pm 17th Feb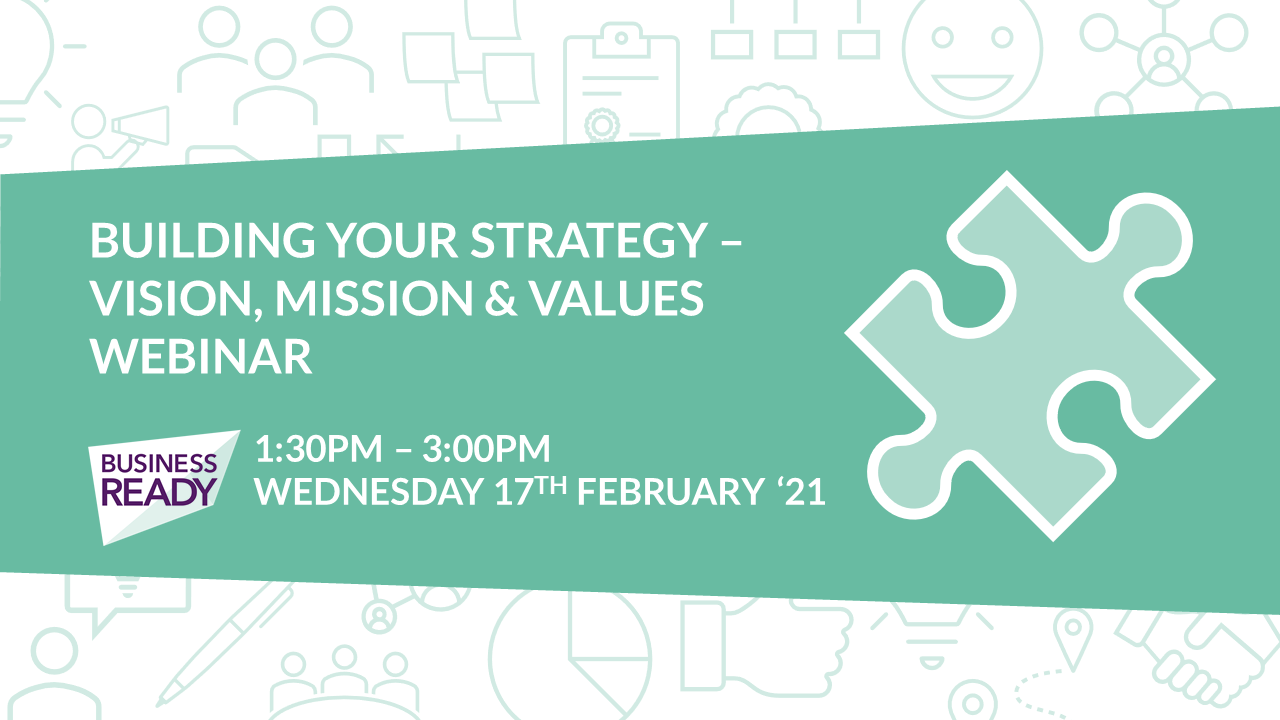 A practical webinar for owner/managers of growing businesses who need to communicate business direction to others in a more formal way.
This workshop explains what Vision, Mission and Values are, including real-world examples, so that you walk away with an understanding of how they can support your growing business.
As a seasoned market strategy specialist with many years of practical experience in B2B technology businesses – there is no-one better placed to help you to get to grips with these concepts and put them to practical use in your business.
---
What: Building your strategy – how Vision, Mission & Values can help your business to grow
When: Wednesday 17th February 2021, 1:30pm – 3:00pm
Register on Eventbrite: https://www.eventbrite.co.uk/e/building-your-strategy-vision-mission-values-webinar-tickets-137600399499
---
Agenda
Introduction to Vision, Mission and Values, and how they fit with your business goals.
Do I really need all of that? A discussion on Vision and Mission and practical examples.
An opportunity to work on your own business's Vision and Mission
Motherhood and apple pie? How to ensure your values are not meaningless.
This interactive and hands-on workshop will provide you with an understanding of what is meant by Vision, Mission and Values, how the fit together with your business goals, and how to use them to support your business's development.
---
Eligibility
These workshops are delivered as part of the Business Ready programme to support tech based and knowledge intensive small businesses, with high growth potential based in the Coventry & Warwickshire LEP area.
This project is part funded by the European Regional Development Fund, forming part of the CW Business: Start, Grow and Scale Programme.