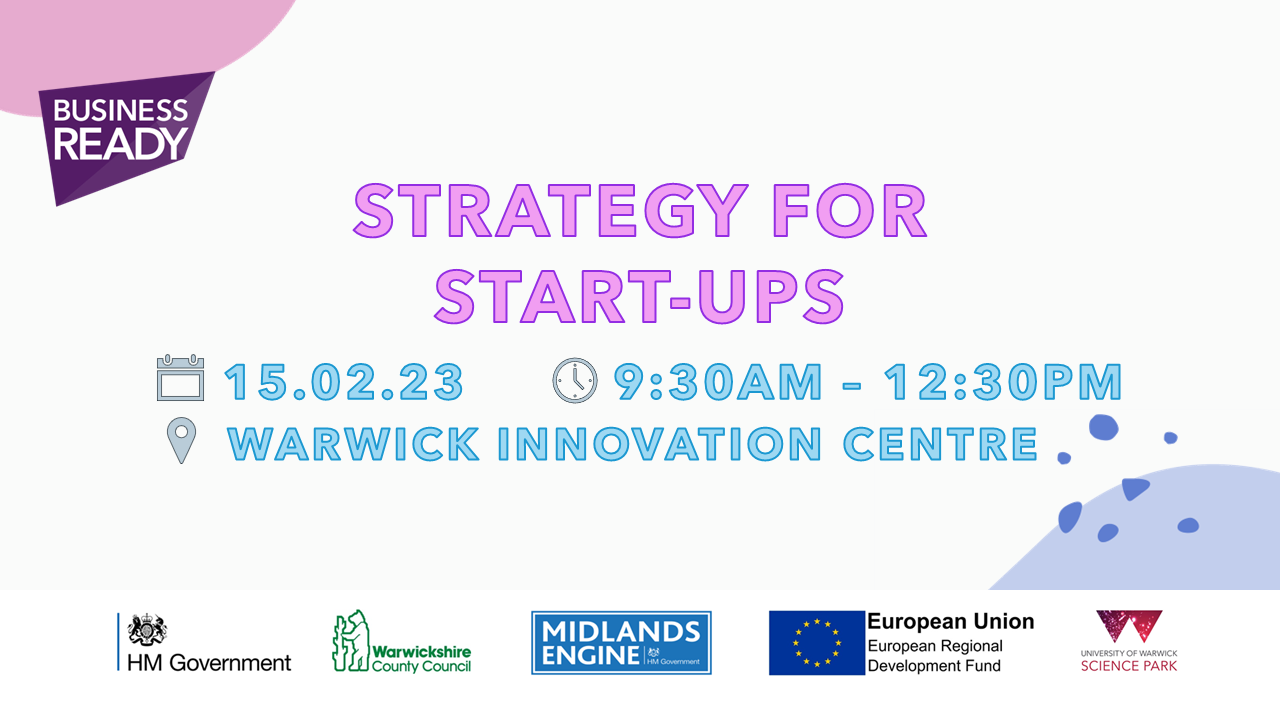 This strategy for start-ups session is aimed at early-stage start-ups (Pre-seed to Series A) to help them discover and articulate a clear vision for the next 3 – 5 years.
Topic: Strategy for Start-Ups
Date: Wednesday 15th February 2023
Time: 9:30am – 12:30pm
Delivery Method: In-Person
Register on Eventbrite: https://www.eventbrite.co.uk/e/strategy-for-start-ups-in-person-workshop-tickets-504372871837
---
During the session we'll use a variety of strategy tools that will help you visualise what you are building, identify the competitive roadblocks en-route, and consider how to use your business model as a battering ram to remove them.
Learning objectives
To enable the start-up to develop a high-level 5-year goal
That is plausible, realistic and achievable
And refine their business model to make it more capable of delivering this
Part 1 – Ideal company five years hence – exercise
Vision exercise
organisation chart
Stairway to Heaven
Part 2 – Competitive Analaysis
Problems
Competitors
Matrix
Part 3 – Business Model canvas
Value acceleration
Competitive disruption
Denis Oakley runs accelerators for large corporations to help them deliver more incremental and disruptive innovations. He is a top-rated mentor at some of the most successful Venture Capital firms in the world, including 500 Startups and has worked with Visa, Siemens, Petronas, the Church of England and the University of Warwick.
---
Eligibility
These workshops are delivered as part of the Business Ready programme to support tech based and knowledge intensive small businesses, with high growth potential based in the Coventry & Warwickshire LEP area.
This project is part funded by the European Regional Development Fund, forming part of the CW Business: Start, Grow and Scale Programme.