June 20, 2023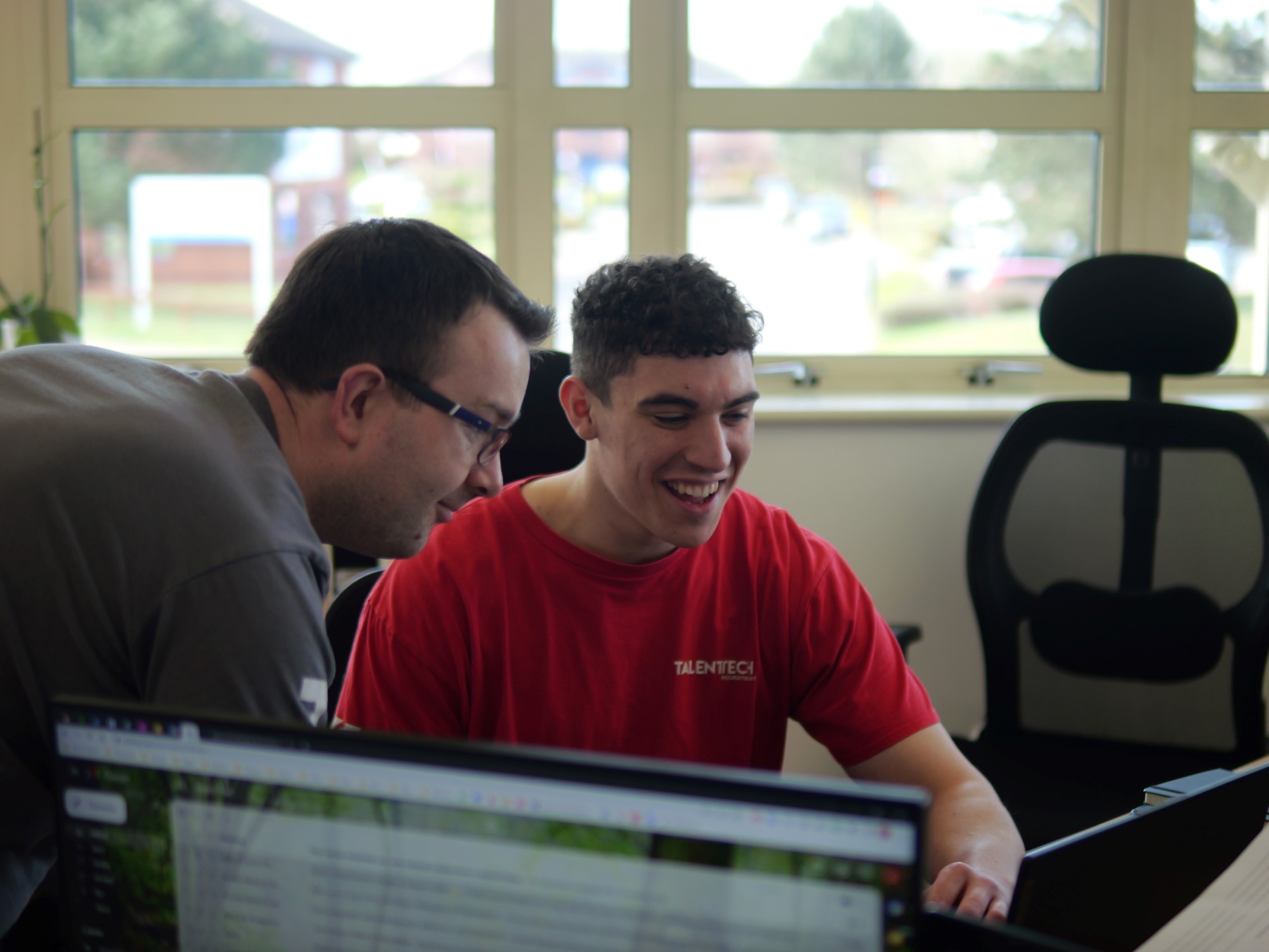 TalentTech Recruitment, located at Business Innovation Centre in Coventry, is actively involved in the technology and technical recruitment industry. They are dedicated to providing valuable real-life work experience to local university students. Through their MPloyability™? by TalentTech program, they have established meaningful partnerships with local schools and universities. These collaborations involve various activities such as talks, seminars, and assessment days, which have opened doors for two students to gain invaluable real-world work experience.
Recognising the significance of practical work experience, TalentTech Recruitment has offered two internships this year. Isaac Bateman, a 3rd year BSc HR student, who joined in September 2022 is gaining valuable exposure to the corporate world of recruiting for sales, marketing, and engineering positions. Working closely with both the technology and technical recruitment teams, Isaac has had the opportunity to engage with clients and contribute to projects across the UK. His placement has also provided him with insights into various business functions, including HR, finance, and marketing.
Furthermore, Oly Hodson, who is currently pursuing an MSc in Digital Marketing, is midway through his 12-week industry placement with TalentTech Recruitment's marketing team. Oly has gained valuable experience in digital marketing, working towards enhancing the visibility of TalentTech's recruitment services and solutions within the technical and technology sector. Leveraging MarTech software, he has created engaging content for all social platforms and is focused on expanding the company's digital footprint within its target audience.
Both Isaac and Oly have demonstrated exceptional work ethic, enthusiasm, and dedication, and they have made significant contributions to the tech-based SME. Their time at TalentTech Recruitment has provided them with invaluable experience and growth opportunities.
Currently, TalentTech Recruitment is in the process of selecting its next cohort of interns for the 2023-2024 program, continuing its commitment to supporting and nurturing the next generation of talent.
Here's what Isaac has to say about his internship:
"My placement has provided me with invaluable learning opportunities, exposure to all aspects of recruitment, and mentorship that has accelerated my professional growth.
TalentTech Recruitment has an emphasis on learning. From day one, I have been immersed in a dynamic and engaging environment where every day brings new insights and knowledge. The company understands the importance of hands-on experience, and I have been fortunate to work on various recruitment projects, gaining exposure to different areas of the industry.
I have received incredible mentorship from the experienced team, who have been genuinely invested in my development and have provided guidance every step of the way. Their expertise and willingness to share their knowledge have been instrumental in shaping my understanding of recruitment best practices.
TalentTech Recruitment fosters a culture of continuous improvement and encouraged me to take ownership of my learning. They have a supportive and collaborative environment where questions are welcomed, and feedback is valued. I have always felt comfortable approaching the team for guidance, knowing that they are genuinely interested in my success.
Additionally, the exposure I have gained in the technical and technology recruitment field has been invaluable. TalentTech Recruitment ensured that I am involved in meaningful and impactful work, allowing me to contribute to the team's success. This first-hand experience has not only enhanced my skills but has also given me a comprehensive understanding of the recruitment industry."