June 20, 2023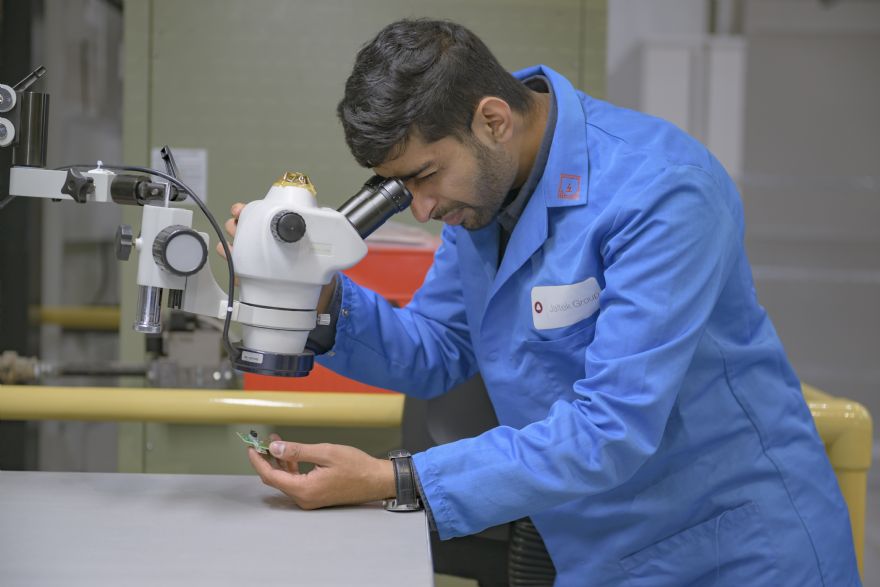 WMG at the University of Warwick is celebrating the completion of a major funded programme this week which has helped to add £220m to the Midlands economy.
Over the last five years, WMG's Digital Innovation for Manufacturing (DI4M) has helped create 660 jobs and digitise 370 businesses – supporting hundreds of small and medium sized manufacturers across the Midlands.
New products have been taken to market through the programme including a novel electric charging point that attaches to lampposts, ultra-high speed 3D printer, and a wall climbing robot to undertake important maintenance work on tall buildings.
DI4M has been a five year, £10m programme supporting SME manufacturers to implement digital innovation. Delivered across the six Local Enterprise Partnership (LEP) areas of Coventry and Warwickshire, Greater Birmingham and Solihull, the Black Country, South East Midlands, Leicester and Leicestershire and Worcestershire, it has been led by the SME Group within Warwick Manufacturing Group, part of the University of Warwick. The programme was funded by European Regional Development Fund (ERDF) and the WMG centre High Value Manufacturing Catapult.
Companies that have benefited include Jaltek Systems who were helped to set up a new factory layout using digital twin technology and who also accessed a funded internship to get two major production lines up and running.
Gordon Ellis & Co was also a recipient of the funded programme and they were able to implement sensors and data collection devices around the factory to boost productivity and reduce waste.
Although this project has reached its endpoint, WMG's SME group are continuing to support manufacturing SMEs through the High Value Manufacturing Catapult, Made Smarter West Midlands and through new schemes such as its Net Zero Innovation Programme and Business Energy Advice Toolkit which helps businesses reduce energy and costs with low-cost technology solutions.
Dr Mark Swift, Director of SME Engagement said: "The DI4M programme has been an important anchor for Midlands SME businesses through a period of unprecedented challenge and disruption. The programme has been a constant effective enabler for introducing new ideas, new technology to boost productivity as well as acting as a springboard to Net Zero and business energy efficiency. The economic impact speaks for itself – adding £220m, or £22 for every £1 invested, to our region is something we are all immensely proud of. We now look forward to further successes from a range of new energy efficiency, digital and productivity programmes."
Find out more about WMG here: https://warwick.ac.uk/fac/sci/wmg/