March 17, 2021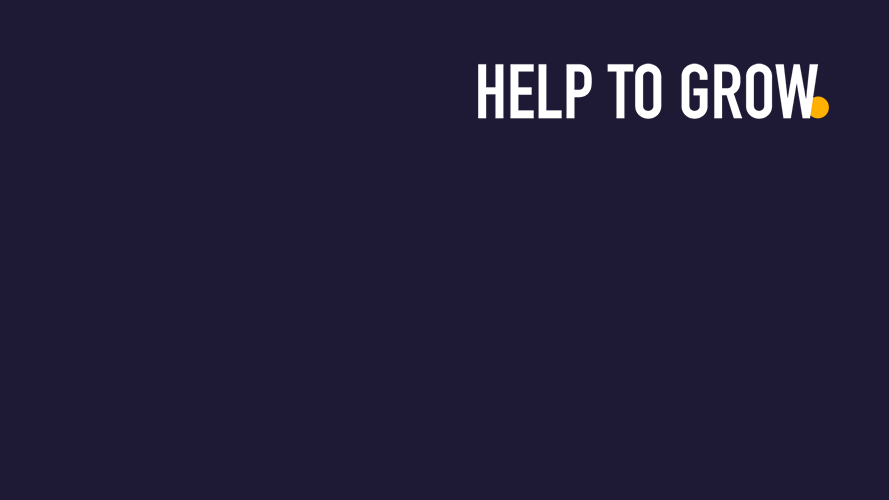 Take your business to the next level with the government's new Help to Grow programme. The programme will help small and medium sized businesses across the UK learn new skills, reach new customers and boost profits.
You could get:
an Executive Development programme that could help you improve business performance and growth potential through Help to Grow: Management
free online advice and money off software that could help you save time and cut costs through Help to Grow: Digital
---
Help to Grow: Management
What is it?
This June, small businesses will be able to access a 12 week-programme delivered by leading business schools across the UK. The programme will combine a practical curriculum, with 1:1 support from a business mentor, peer-learning sessions and an alumni network.
Designed to be manageable alongside full-time work, this programme will support small business leaders to develop their strategic skills with key modules covering financial management, innovation and digital adoption. By the end of the programme participants will develop a tailored business growth plan to lead their business to its full potential.
30,000 places will be available over 3 years. The programme is 90% subsidised by government – participants will be charged £750.
Who is it for?
UK businesses from any sector that have been operating for more than 1 year, with between 5 to 249 employees are eligible.
The participant should be a decision maker or member of the senior management team within the business e.g. Chief Executive, Finance Director etc.
Charities are not eligible.
---
Help to Grow: Digital
What is it?
This Autumn, small businesses will be able to get free impartial advice on how technology can boost their performance through a new online platform.
Eligible businesses will also be able to get a discount of up to 50% on the costs of approved software, worth up to £5,000. Vouchers are initially expected to be available for software that helps businesses:
build customer relationships and increase sales
make the most of selling online
manage their accounts and finances digitally
Who is it for?
All businesses will be able to benefit from free online advice on the platform.
The voucher is expected to be available to UK business that:
employ between 5 and 249 employees and are registered at Companies House
have been trading for more than 12 months
are purchasing the discounted software for the first time
Full details on the businesses and software eligible for the voucher will be published this summer.
---
For more information on the government's Help to Grow programme, visit: https://helptogrow.campaign.gov.uk/