December 19, 2019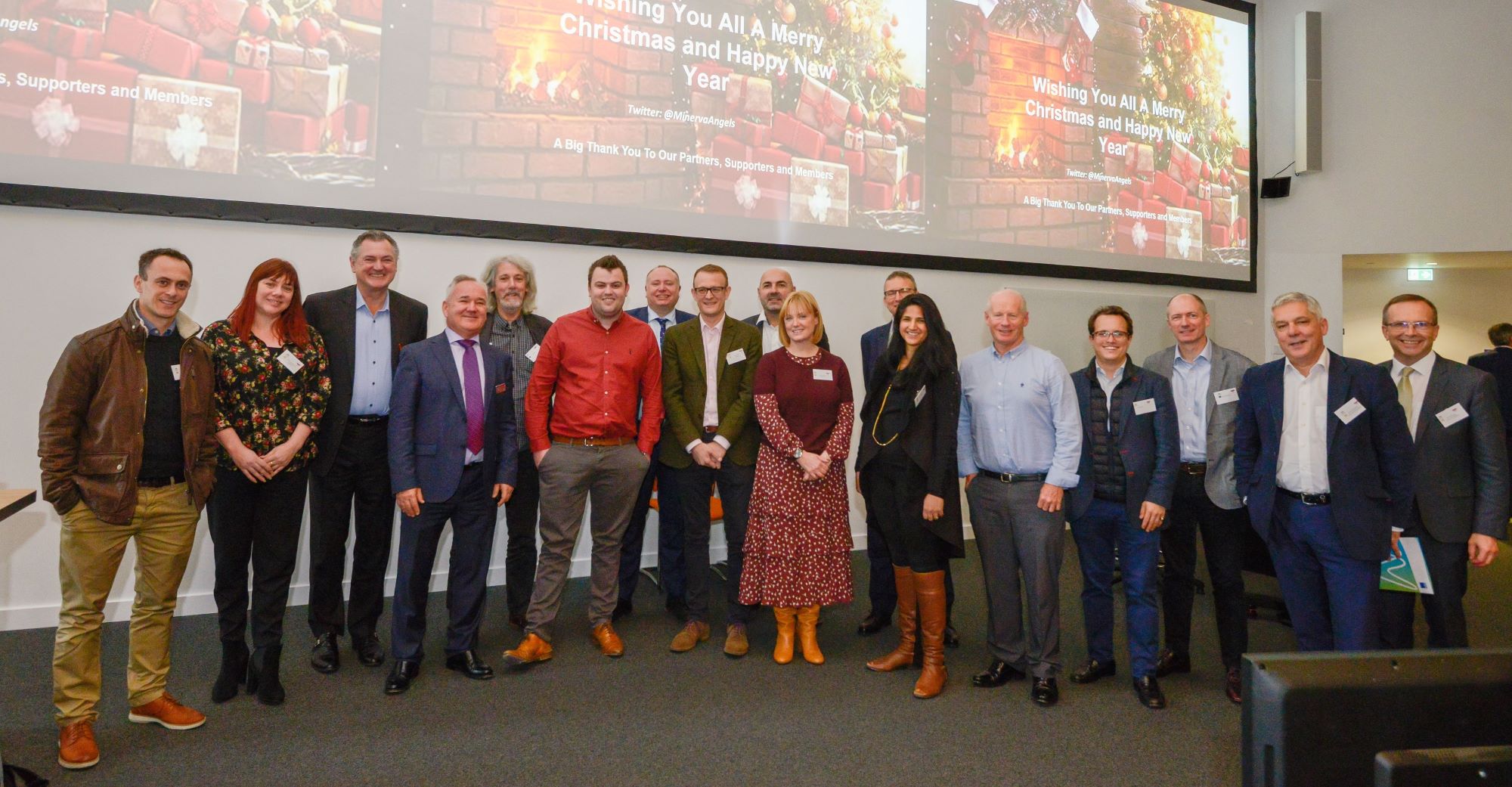 Angel investment is one of the keys to unlocking growth across the Midlands and Northwest – and beyond – a major event has heard.
Minerva, the angel investment network, borne out of the University of Warwick Science Park held its annual end of year event at Warwick Business School (https://www.wbs.ac.uk/) and heard from a range of businesses that have received investment via the network.
Alex Toft, who runs Minerva, told the gathered audience of around 100 investors how the network had expanded across the country over the past 12 months.
He revealed how the money invested by Minerva 'angels' had attracted further cash injections into a whole host of businesses – from snack makers through to revolutionary tools used to treat cancer.
Alex said: "We are now the UK's largest traditional business angel network because of the fact that we have doubled the number of investment groups within Minerva.
"It started here at the University of Warwick but we are now in Birmingham, the Black Country, Chester, Nottingham, London and, in 2020, we will be launching in Liverpool.
"Since 2010, Minerva has made 140 investments into more than 90 companies totalling more than £10 million and attracting in a further £63 million to those businesses.
"In 2019, we have seen £1.4 million invested by Minerva angels and this support and the businesses it is supporting is helping to unlock growth. The aim is to deliver returns for investors and that, in turn, we will see the money reinvested into new businesses in the future which keeps the cycle going."
As well as hearing from companies helped by Minerva, the event also gained insight from business experts who help and support potential growth companies.
Chris Lee, of Edwards Accountants, gave his top ten tips around EIS and SEIS which are forms of tax relief for those who invest in businesses.
Andrew Christie gave the lowdown on the Art of the Exit and how investors and company bosses can ensure they get the best returns for a business when its sold.
Alex added: "It was great to bring together so many fantastic businesses, all with exciting stories to tell.
"Our investors do, of course, want to make returns from the companies they have supported but there is also a sense of genuine pride in seeing the difference some of those businesses are making in healthcare, manufacturing and retail, as well as other sectors.
"We look forward to growing Minerva in 2020 and to helping our companies start to achieve their potential."