June 13, 2019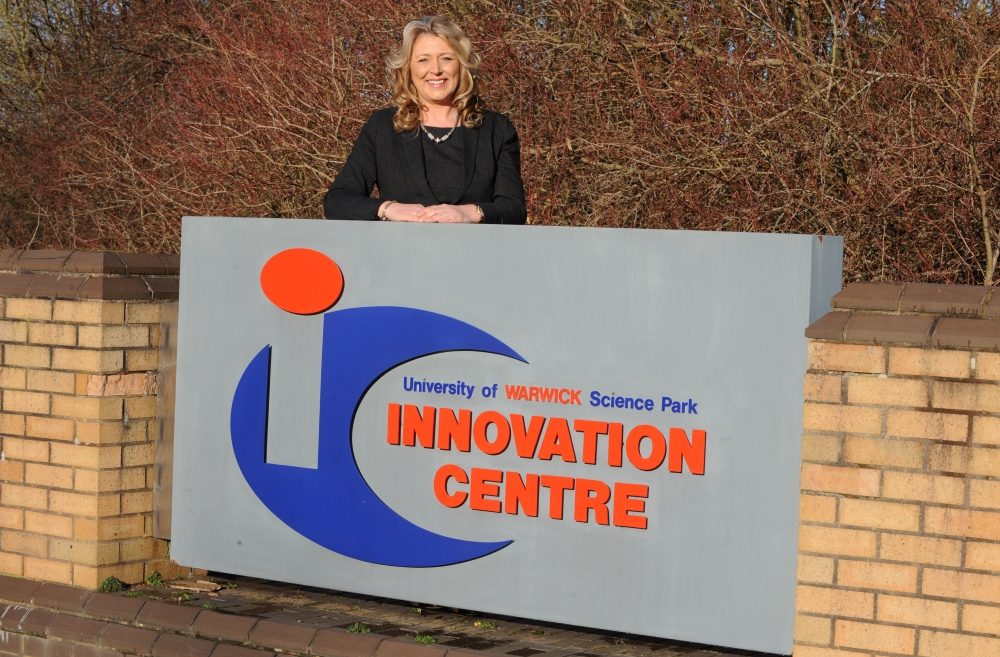 An award-winning centre has now been a pioneer in the world of business, design and technology for more than two decades.
Pictured: Jane Talbot, manager of the Warwick Innovation Centre
---
The Warwick Innovation Centre first opened its doors back in 1997 and since then has helped to nurture cutting-edge businesses who are at the forefront of their industry.
This year marks the 20th anniversary of phase two of the site, which is a partnership between the University of Warwick Science Park (UWSP) and Warwickshire County Council, and sees the organisations that it supports continue to break new ground.
One of the most recent success stories to come from the centre is the ground-breaking 3D Technologies, which has developed a new type of motion-based measuring technology, enabling people to measure in completely new ways.
The company's first product, Moasure ONE, is a handheld device which accurately measures volume, area, circumference, height, angle, level and more.
Earlier this year it headed out to the CES exhibition in Las Vegas where it went head to head with 1,200 other start-up technology businesses from across the globe and was named the Hottest Start-Up by a panel of judges at the event.
The company which started out in the Science Park's Ignite incubator has been supported in a range of ways by the University of Warwick Science Park for the past four-and-a-half years and is now listed by Forbes as one of the 22 Technology Start-ups to Watch in 2019.
Alan Rock, the CEO and founder of 3D Technologies, said: "The Science Park have been a big support in terms of the flexibility of the office space they offer and, when potential clients or investors visit, this location provides the right impression.
"As well as that, we've received investment into the business through the Science Park's Minerva angel investment programme and, through Business Ready, we were helped to successfully apply for an InnovateUK grant."
IFS-mplsystems, also has offices at the Gallows Hill-based centre and last year took on new staff after seeing significant revenue growth.
It was acquired by Swedish software company IFS last year after recognising that the innovative firm could strengthen its customer engagement and contact centre space offering.
IFS-mplsystems develops contact centre and self-service software, which uses AI to improve the speed and accuracy of resolving customer requests.
---
Leading global companies such as Arm Holdings and dSpace are prime examples of the types of companies that occupy the Warwick Innovation Centre.
The University of Warwick Science Park has provided world-class and well-equipped spaces for knowledge and technology-based businesses to grow since 1982.
It offers office and workshop space across four sites in Coventry, Warwickshire and Solihull, including the Warwick Innovation Centre has a variety of unit sizes that are suitable for all stages of business development.
A variety of support services are also available including Ignite coupled with incubation support, access to finance including the Minerva business angel network and professional market development services from Techmark and the Business Ready programme.
Jane Talbot, manager of the Warwick Innovation Centre, said: "This year is significant for us at the centre as it marks 20 years since its second phase opened for business, which is a fantastic milestone for us.
"But as a whole we have been open for more that two decades and continue to go from strength to strength – now offering 36,000 sq ft of space and world-class business support for our tenants.
"We have seen some of the biggest and brightest companies come through our doors and we are available to give assistance to creative minds across Coventry and Warwickshire."
Visit www.warwicksciencepark.co.uk/property/warwickshire-office-space for information on Warwick Innovation Centre.