November 13, 2018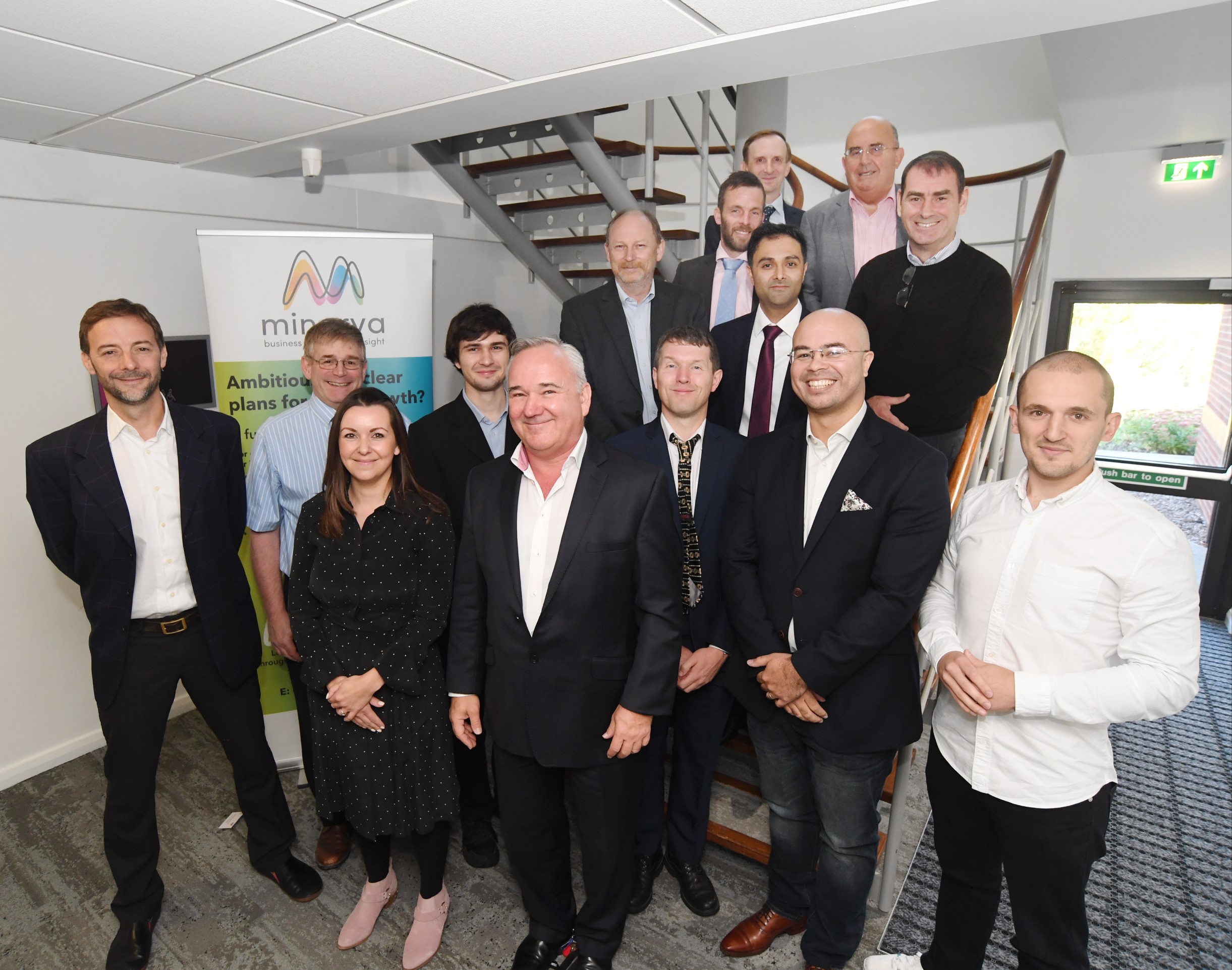 Pictured: Alex Toft (front, centre) with companies and investors at the event
Start-up digital companies from across the UK were given an opportunity to pitch for funds at an event with a business angel network in Coventry – and two were successful.
Minerva is a business angel network run by the University of Warwick Science Park and helps match angel investors with potentially high growth companies.
The network is now headed up by Alex Toft, and he wanted to give small businesses in the digital sector seeking funding the chance to pitch to the Minerva network.
Minerva, which has over 90 active investors, has helped fund over 70 companies and invested over £10 million through its Minerva Angel investment groups which are dotted throughout the Midlands. It started in 1994 and grew out of the University of Warwick Science Park's desire to support young, start-up companies.
The event, which took place at Warwick Conferences' Radcliffe House, saw two businesses initially secure investment indications of around £325,000 on the day.
Alex said: "It was an opportunity to bring all our investors together with businesses in the digital field and for them to get the maximum exposure to our network.
"It is was great to be able to get everyone in a room together, having them interact and network and thus helping them to develop those important relationships with not only potential investors but investors who can also be important mentors.
"To have two businesses receive serious investment interest on the back of it was an incredible result."
He added: "The Minerva network is growing rapidly, with some exciting developments in the pipeline including our entrance into London which will help companies in the Midlands, access a bigger funding pool and draw more angel investment into this region."
The companies attending ranged from a digital workforce management company through to a sports ticketing company.
Further events will be held later this year across the Midlands as Minerva continues to expand. For more information go to https://minerva.uk.net/