September 12, 2018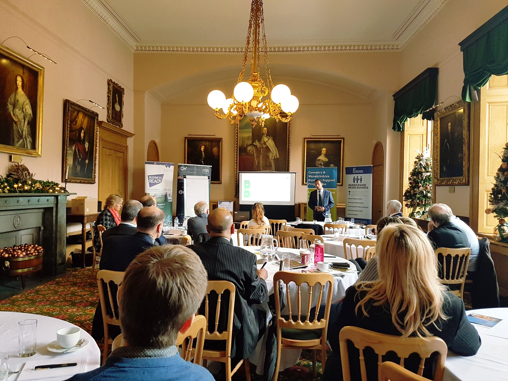 Our Business Ready programme team and selected facilitators have successfully provided a number of different workshops from 'raising finance for business growth' to 'developing a business plan you can actually use', all based in the Coventry and Warwickshire area.
We have recently begun working with a number of existing and new workshop facilitators to kickstart our Autumn/Winter 2018 workshop programme; providing businesses with support and guidance in order to overcome barriers to growth.
A list of some of our future workshops can be seen below, we will provide other dates and venues shortly.
You can book on to our Communication Skills workshop on the 28th September and our Raising Finance workshop on the 20th November below. You can express your interest in our other workshops by emailing us.
---
Upcoming Workshops
Communication Skills – 28th September – 9:15am to 12:30pm
The ability to communicate effectively is a powerful tool. This workshop allows participants the opportunity to discover the impact that they have on others, learn how they can flex this to influence the outcome of the interaction. This means businesses will be able to communicate more effectively, helping them deliver their marketing activities. Find out more and register to attend this workshop here.
Raising Finance for Business – 20th November – 9:00am to 12:30pm
Are you a technology based or innovative SME business based in Coventry & Warwickshire, and looking to grow? Do you want to understand different funding options and how to write a good funding application? Do you want independent advice from Funding specialists? Then this workshop is a must for you. Find out more and register to attend this workshop here.
---
Future workshop topics include
• Value Proposition and Branding
In this workshop you'll be challenged to look at your market through your customer's eyes. You'll go through a 5 why's exercise to assess which needs your product/service really meets.
• Selling for Prospecting, Qualifying & Closing
On this course, you will learn advanced selling techniques and disciplines that will help you move the sales process forwards successfully, making you your customers' trusted advisor.
• Business Development Disciplines
This course covers the range of activities within a business development process, discussing what good looks like and helping participants to understand their opportunities to improve.
• Differentiate with Customer Experience
This workshop focuses on how to structure an organisation that can consistently deliver the best possible experience to customers.
• Understanding Customers
This workshop will help you to evaluate and respond more effectively to customers, looking at what is important to them, how they buy and what influences them.
• Managing Teams
This workshop is for people new to this role, or about to move into First Line Management, where a new skill set is needed to supplement technical capability.
• Managing Individuals
This workshop has particular relevance for managers who have to carry out work assessments and appraisal and may be responsible for supporting the development needs of colleagues.
• Tendering
This workshop will help you to understand and more successfully and confidently manage the tendering process including writing, decision-making and teamwork.
• Selling – for Engineers & Scientists
This workshop will provide practical selling tools and approaches for engineers or scientists who are moving into a sales role for the first time.
• Marketing with Substance
This workshop will show you how to harness your marketing investment and activities to power-up your growth strategy.
---
To express your interest in any of the above workshops please email businessready@uwsp.co.uk and we will inform you when the workshop is available for booking. Please get in touch with our team here or email businessready@uwsp.co.uk if you have any particular requirements so we can discuss options.