August 14, 2018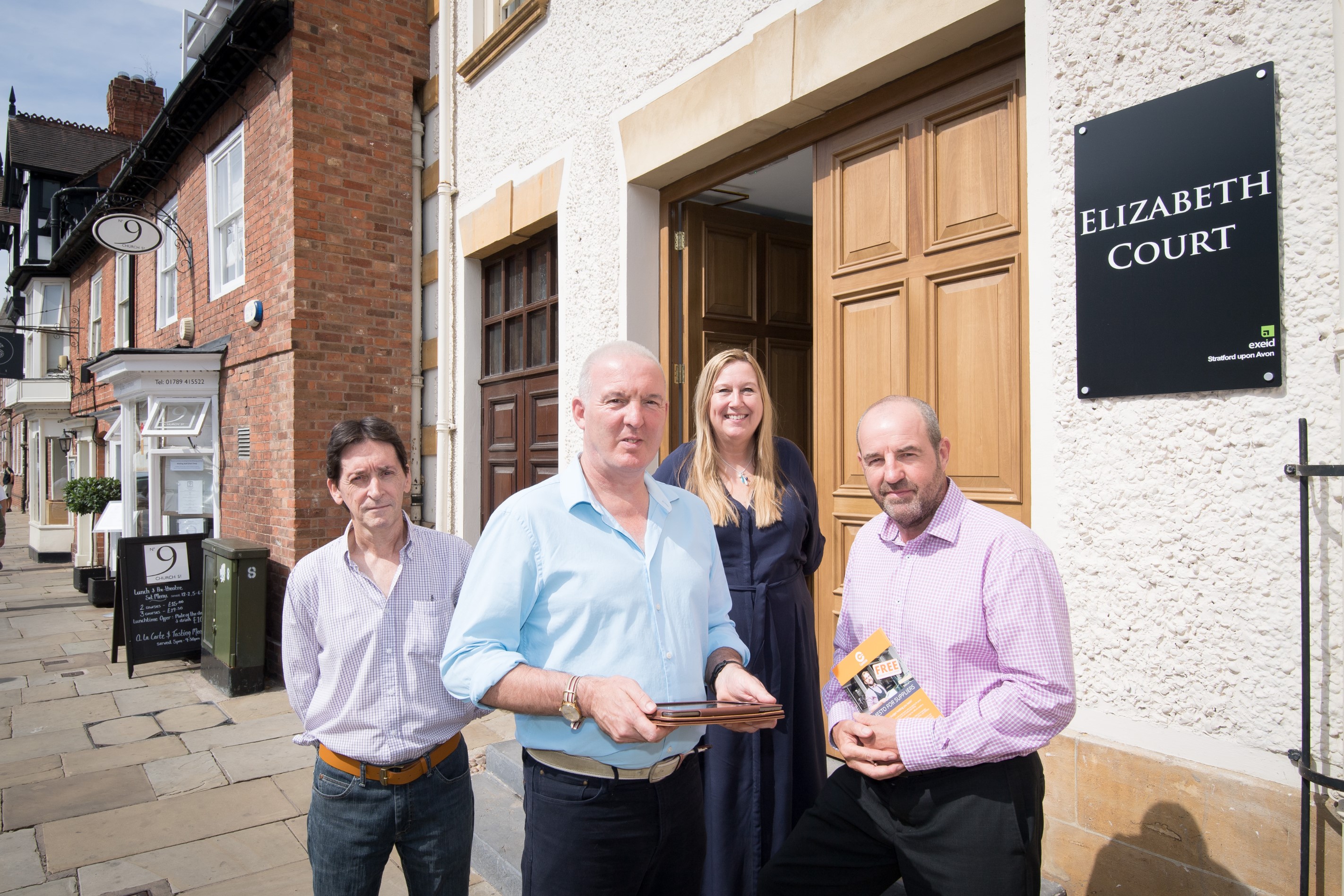 Pictured (left to right): Paul Triggs, Valentine Smith, Carolyn Smith (all Comesto) with Ian McFarlane-Toms (Business Ready)
A Warwickshire technology company is launching a new online platform that will boost the chances of independent food and drink businesses of selling their produce into restaurants, pubs, bars and cafes.
Comesto, which is based in Elizabeth Court in Stratford-upon-Avon, will go live with the platform on August 20 and it is predicted to disrupt the way eateries can purchase from smaller suppliers.
The service, which is free to trade buyers, is a mix between an online marketplace and a dating app where, for a small monthly subscription, suppliers can display their products and services to and do business directly with potential clients.
Comesto has been supported by the University of Warwick Science Park's Business Ready Programme through mentoring, and assistance in accessing grant-funding to turn the platform into an app.
Already 200 suppliers – from craft beer makers through to locally farmed meat – are signed up to the service before it has launched and the aim is to reach at least 1,000 clients by January 2019.
Valentine Smith, Comesto CEO, said the initial response was exciting and that the support the firm had received gave it the opportunity to grow more quickly.
He said: "We are from marketing, technology and PR backgrounds and we all have a real passion for independent food and drink businesses. Comesto brings all of that together.
"The first serious talks about setting up the business started in 2017 and it's all moved quite quickly through the development and now we are very close to launching.
"We have all been in business and I know from starting out 20 years ago, there was very little support so we have been delighted with all the help we have received.
"Business Ready has been incredibly helpful. Initially, the programme challenged us to be ready to receive the support. It made sure we'd got the right business plan and the necessary financial planning in place.
"We were then assigned a mentor who had worked in the hospitality industry and, again, he challenged us. It was exactly what we needed at the time and it really sharpened us up as a business.
"Following that, we tapped into the knowledge of a second mentor who had a wholesale background. That was very insightful and gave us a great picture of the industry.
"Further to that, we were helped in applying for grant-funding to develop the platform and the app and were successful. We received £3,300 which was a big help in bringing us forward to where we are today.
"The company has a sales manager on board and we've been out to trade shows where the feedback we are getting from both suppliers and buyers is very positive.
"It's an exciting time and we can see great potential for Comesto in supporting the food and beverage sector across this region and beyond."
Ian McFarlane-Toms, a Business Growth Adviser at the University of Warwick Science Park, said Comesto had identified a gap in the market.
He said: "They've clearly researched this market and have developed a service that has the potential for growth and development.
"The support we have been able to offer has helped them to move forward at a faster pace and to focus on the most important aspects of launching a technology business.
"We wish them every success with the launch and in building on what they have already achieved so far."
Business Ready is delivered by the University of Warwick Science Park and is part of the Coventry and Warwickshire Business Support Programme, which is part-funded by the European Regional Development Fund and Warwickshire County Council.